Competition, Celebrity Chefs, Networking: A New York City Adventure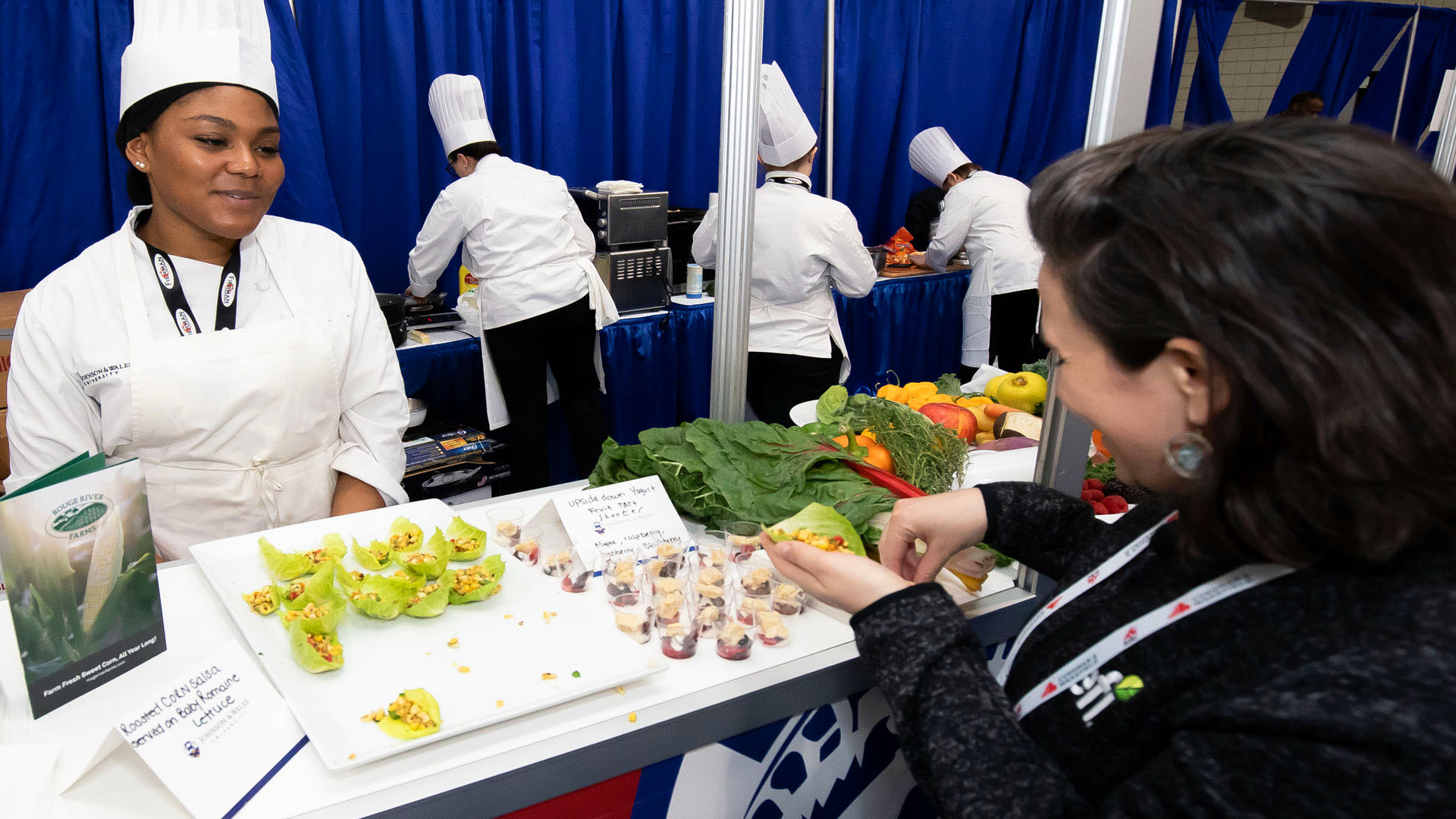 Caroline Donahue '20 is a senior in JWU's Baking & Pastry Arts and Food Service Management program. She's completed internships at two Florida Ritz-Carlton locations, Orlando and Amelia Island, and is a member of JWU's Varsity women's crew team. After graduation, Donahue will begin her career at the Ritz-Carlton in Reynolds, Lake Oconee, Georgia, as part of the Marriott Voyage program, a global leadership development program. She recently attended the New York Produce Show and Conference and shares her experience below.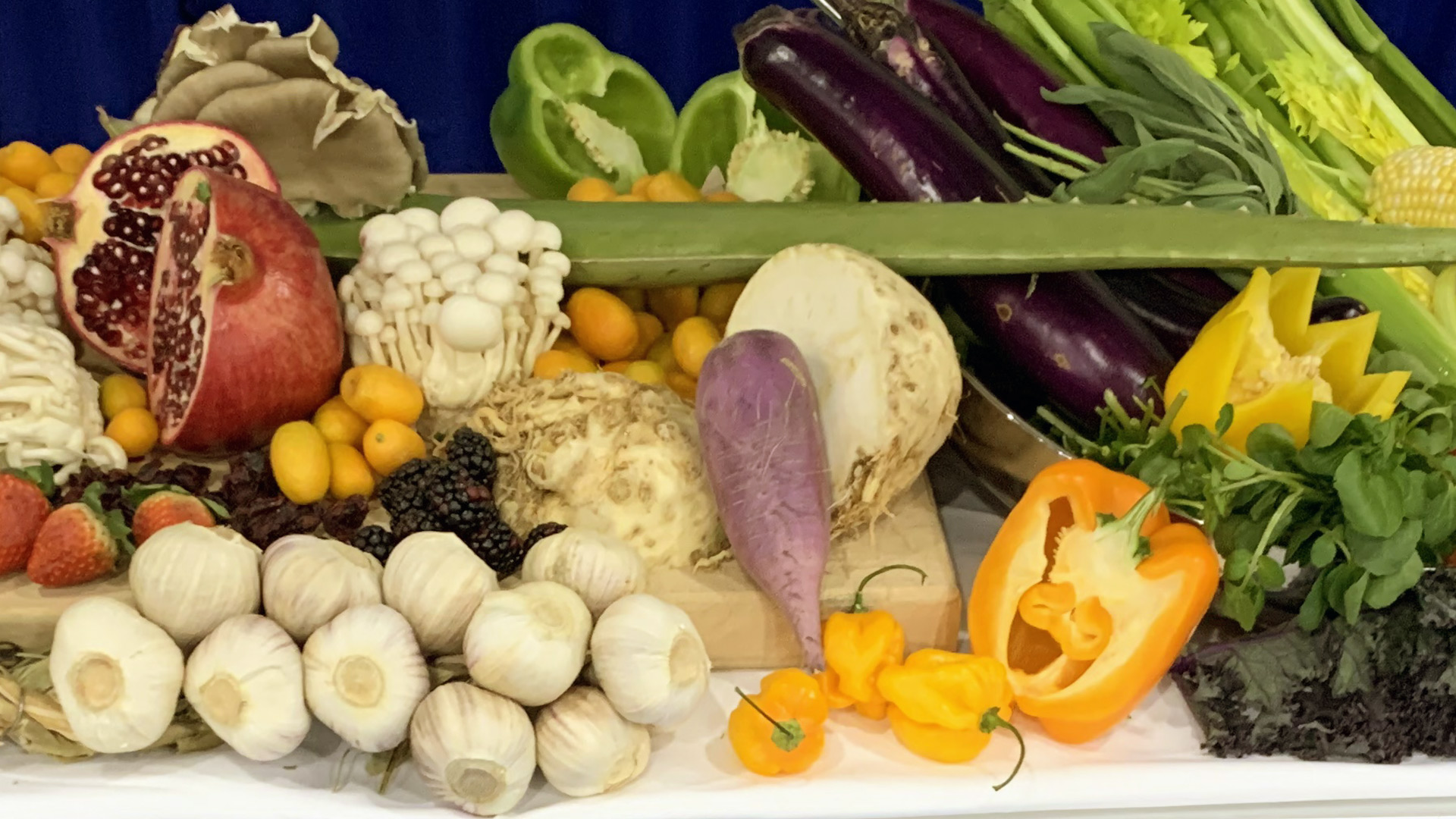 A trip to the Big Apple for the annual New York Produce Show and Conference, the second largest produce trade show in North America, was an exciting experience for six students. We had the opportunity to compete, network and assist celebrity chefs with their demonstrations.
The excursion was led by Associate Professor Doug Stuchel of the College of Hospitality Management (COHM). The JWU students who attended were Jessica Bohannon '21, Ryan Farley '22, Steven Ko '20, Tiffany Lor '20, Laura Wharton '20 and myself. Students from Cornell, Virginia Tech and the Culinary Institute of Michigan (CIM) also attended.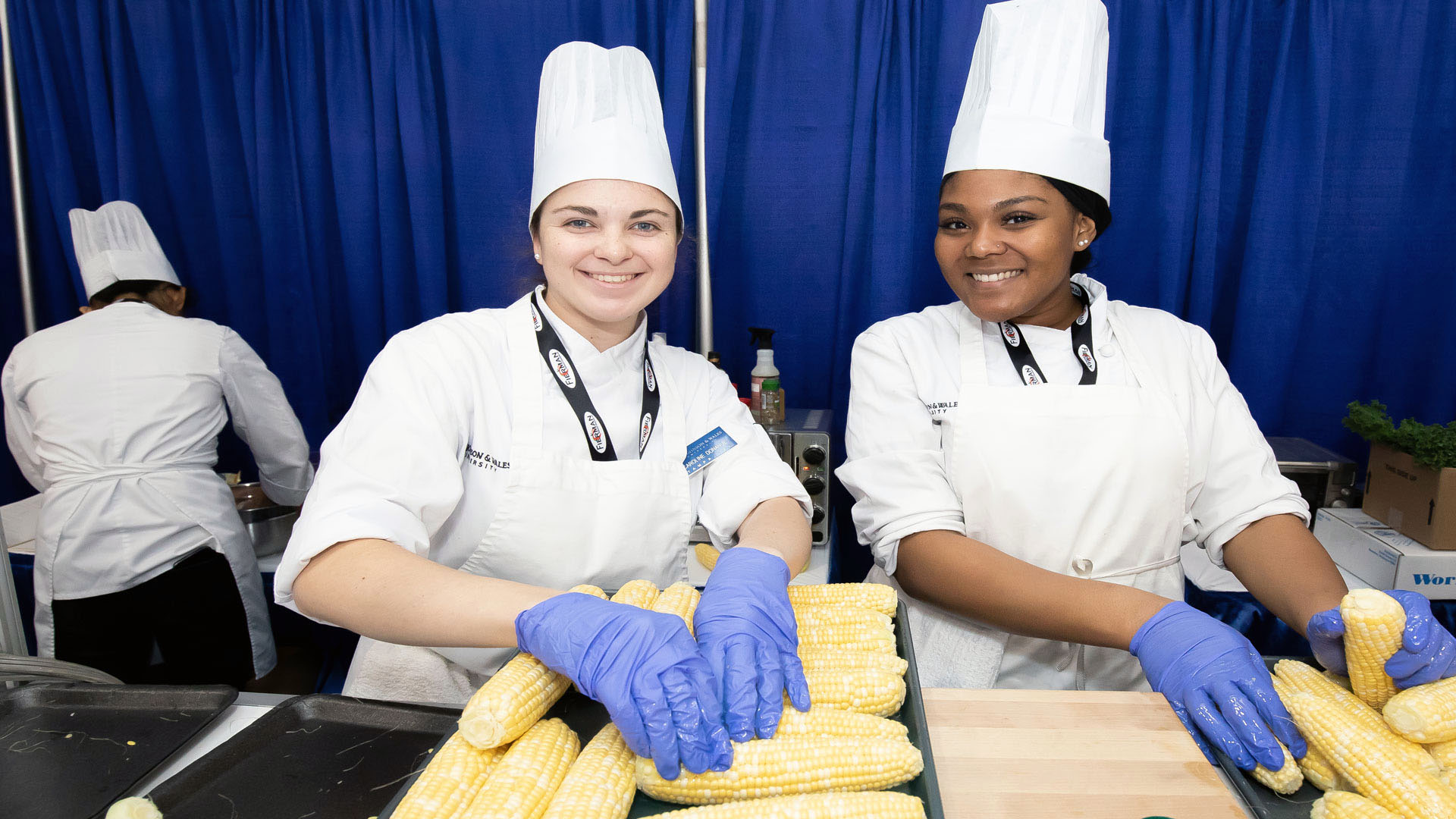 One of the first things we did was visit the Javits Convention Center to meet with six representatives from CIM. Then we got to work setting up our station for the Culinary Innovation Challenge with a mix of kitchen equipment. We spent the afternoon sightseeing and enjoying lunch at Jose Andres' Mercado Little Spain, a Spanish food concept with kiosks and restaurants.
That evening, we attended a formal dining event, the Celebrating Fresh networking reception, where we met vendors, distributors and hospitality students from other universities. I talked to several of the vendors about why they come to the show. A representative from Village Farms, headquartered in Canada and Florida, said the company "grows produce in Texas, Canada and Mexico, but [they] come to the New York Produce Show every year because it gives distributors a chance to connect with buyers."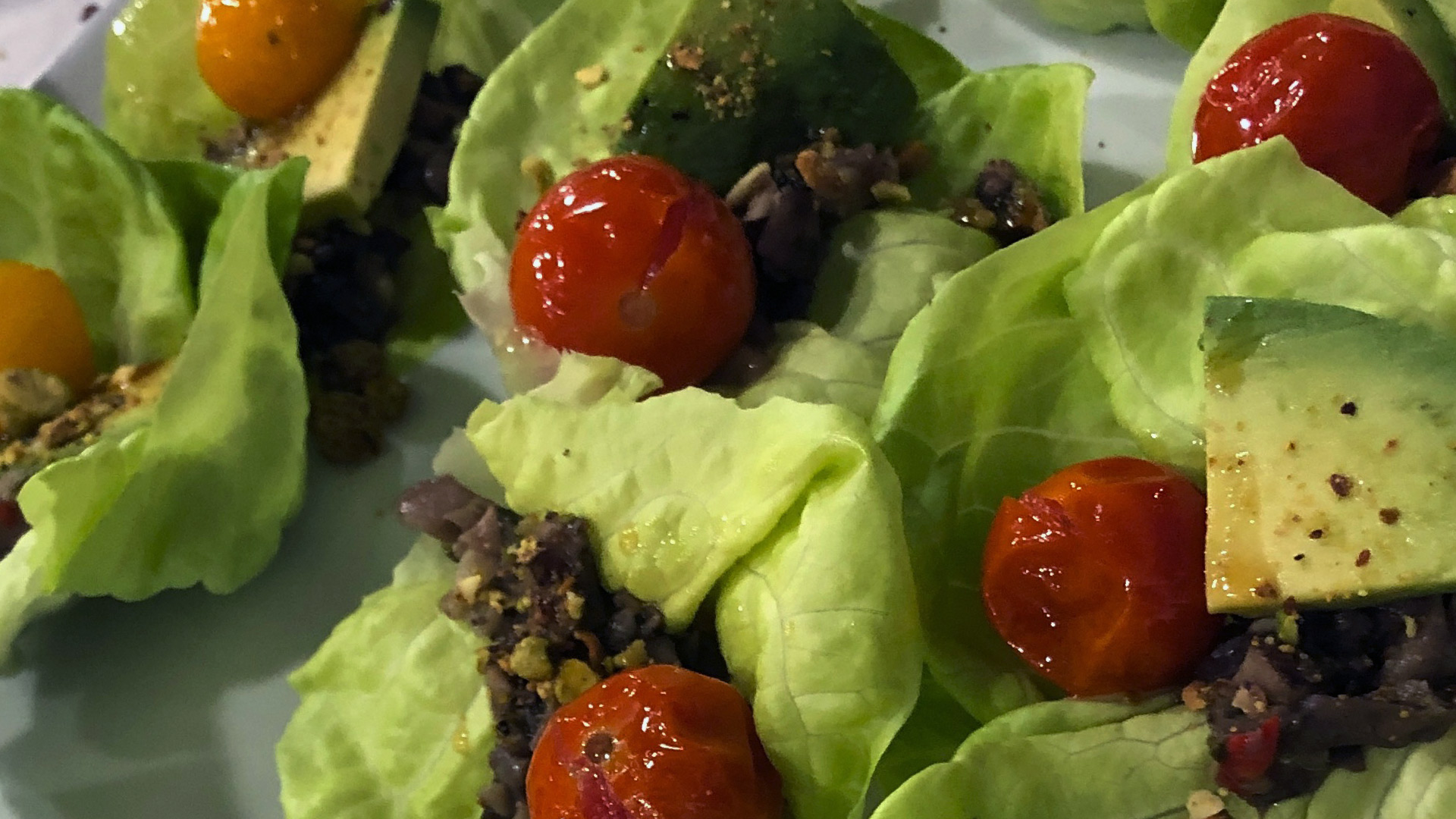 A Dayka & Hackett representative said they attend "because they're locals, supporting locals who like to come [to the conference] to connect with customers in a different setting." Dayka & Hackett is a farming, shipping and sales organization based in California. It was interesting to meet and talk with these professionals about their perspectives on the world of produce.
The next day we got to put our culinary skills to work while cooking for the Culinary Innovation Challenge with CIM students and assisting celebrity chefs with their demonstrations. At the start of the "friendly" challenge (with no winners or losers), we were given bags for foraging the tradeshow for ingredients to use to create unique "veggie-centric" foods.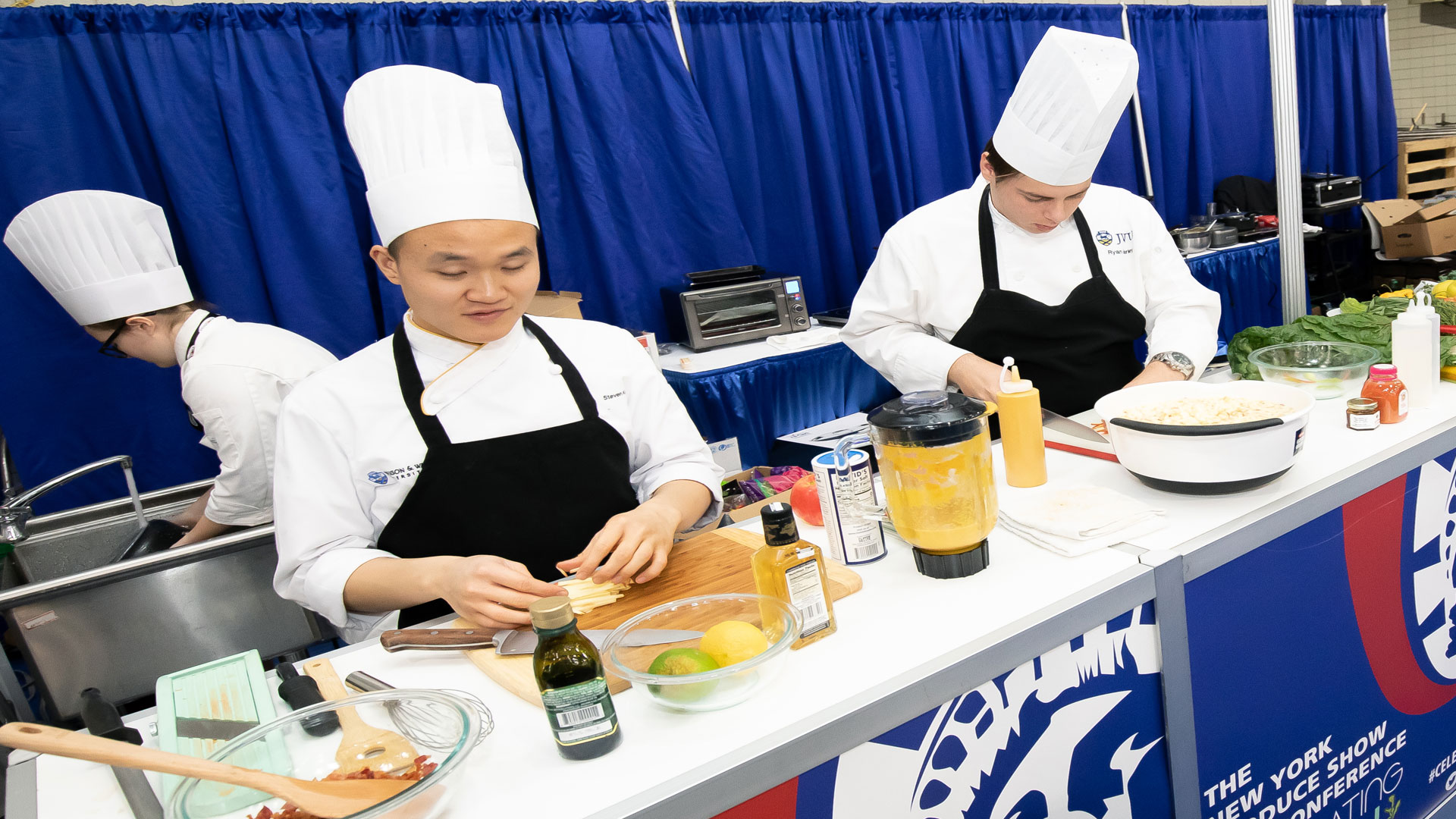 The Ideation Fresh Foodservice Forum on our last day featured a panel of industry leaders, including
Will Horowitz, owner and executive chef, Ducks Eatery
Tim Beerup, Midwest retail manager, National Mango Board
Ian Ramirez, director of culinary innovation and operations, Creative Dining Services
Dan Coudreaut, founder, Coudreaut and Associates
Christopher Gaulke, food & beverage management professor, Cornell University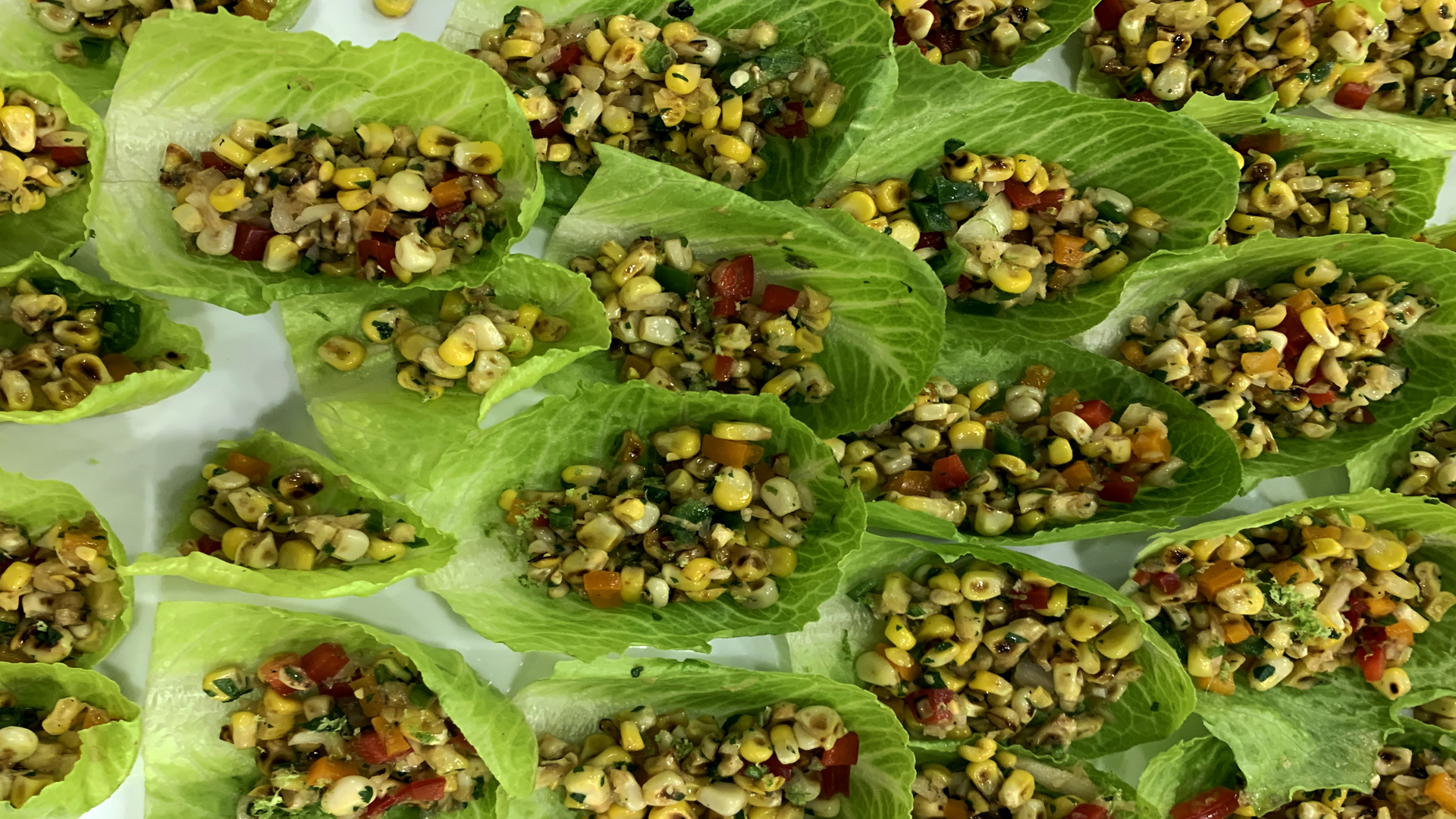 The panelists were asked questions about topics affecting the produce industry.
Q. Where does your inspiration for innovation come from?
Will: "By looking into the past, into nature and by using all scraps."
Tim: "Global influences are a big inspiration because they are exotic foods with authenticity."
Q. How do growers contribute to inspiration?
Ian: "By hyper-focusing on one ingredient through immersion, and working with commodity boards [boards that address an agricultural commodity]."
Q. How do you narrow the field of making a product?
Dan: "Through discovery, development and deployment."
Christopher: "See if customers want the product, then see if customers want the product from you."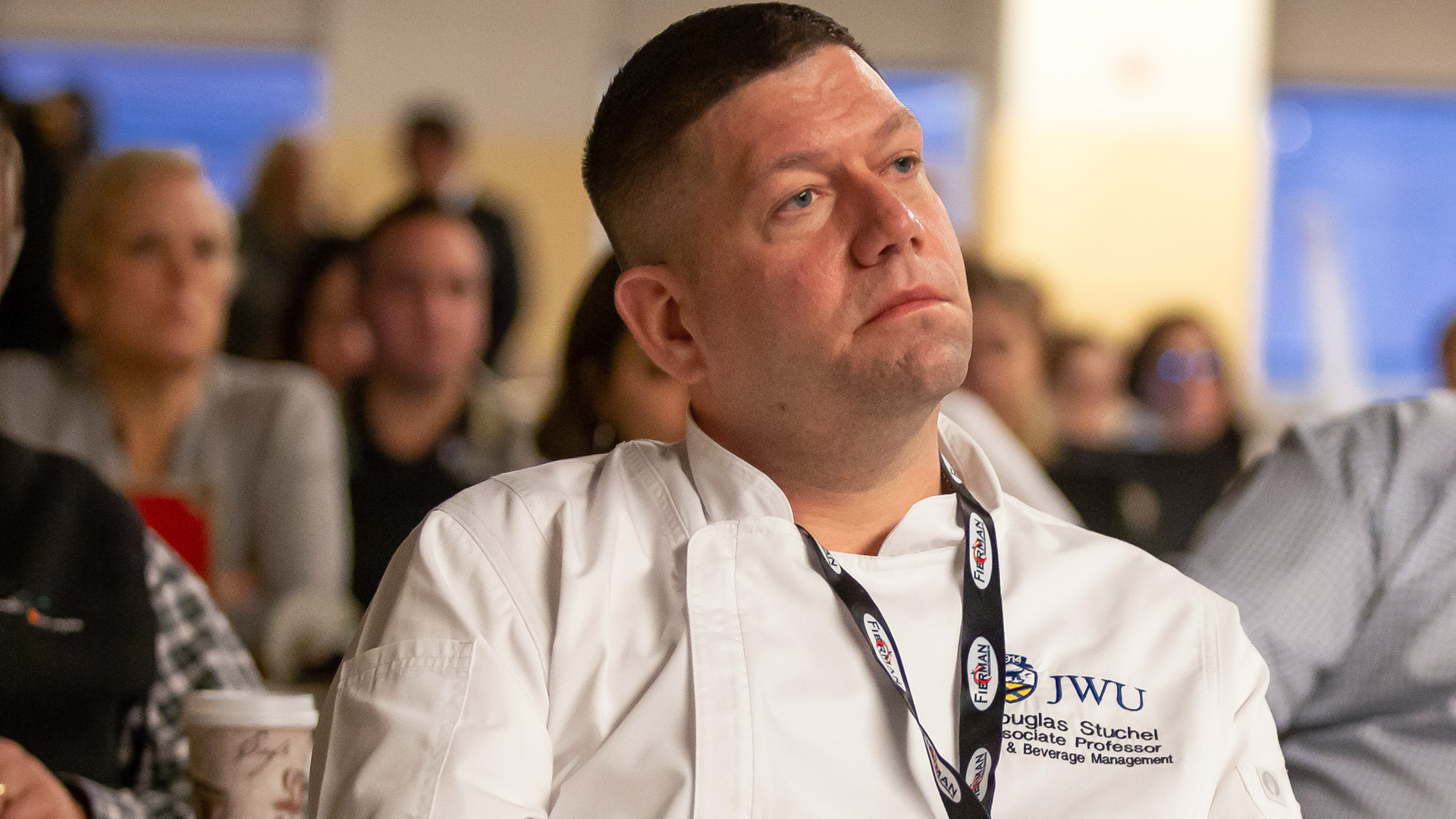 Another highlight of the conference was honing our skills while assisting celebrity chefs Ian Ramirez, Will Horowitz, Mark Arnao of the St. Regis New York, and Jehangir Mehta of Graffiti Earth. Gaining expertise under their guidance was an exciting experience.
"I left New York with fresh knowledge about produce and food trends, and with a stack of business cards from all of the connections I made."
The conference ended with the Ideation Breakout luncheon that included a presentation by students and industry leaders about their ideas for creating products that meet specific consumer demographics. Some examples were a granola bar for a small-town elementary school and a soup menu for an elderly home.
Looking back on the trip, the New York Produce Show and Conference was an unforgettable adventure with opportunities to learn, create and network. I went to New York feeling eager, and bringing only a tasting menu I created before the event. I left New York with fresh knowledge about produce and food trends, and with a stack of business cards from all of the connections I made.
I look forward to seeing how the event evolves in the future and intend to continue going even after graduating from JWU.